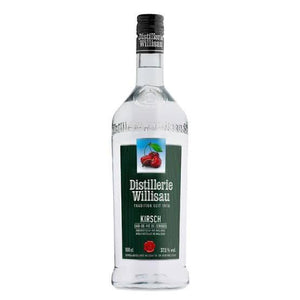 Willisauer Kirsch is a high grade spirit which has been produced since 1918. Care is taken to use only the very best cherries from the heart of Switzerland and neighbouring Black Forest and Alsace.

This high quality Kirsch is packed with flavour from the 1400 cherries used to distill every 1 litre of finished product.

Serve Willisauer Kirsch neat, over ice or use as an ingredient in cooking. Willisauer Kirsch is the essential ingredient for Black Forest Gateaux and Gruyere cheese fondues.