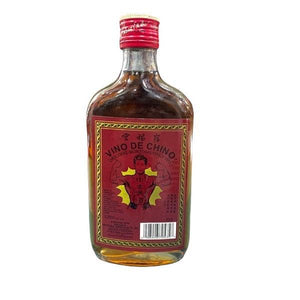 This medicinal wine is perfect for people who want  to revitalize their vigor and vitality. Taken daily, it increases energy and  power.      
Distilled from over 15 Chinese herbs with cold and hot properties, it   promotes the balance of "yin and yang," the  key to good health.
Women particularly take it because it contains  blood tonics and blood regulators that is good for reproductive health. 
Alc vol. 25.5%