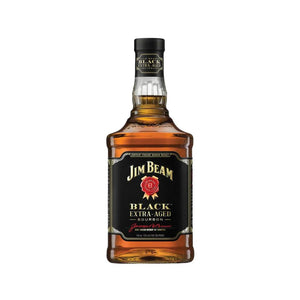 Jim Beam Black Label is a premium, 86-proof, triple-aged, Kentucky Straight bourbon whiskey.
Jim Beam Black ages six years longer in charred, white oak barrels than original Jim Beam.
The extra years of aging give Jim Beam Black Bourbon Whiskey its more distinctive, richer aroma, darker color and smoother, more complex flavor profile.
It is an elegant, smooth, refined whiskey.
Awards: 2019 Sip Award Platinum, ISC 2019 silver medal, IWSC 2019 Bronze, 2019 San Francisco World Spirits competition silver medal, sip 2018 consumer choice award.
43%