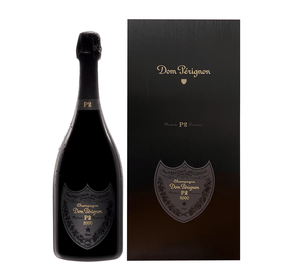 Plénitude 2 is the second life of Dom Pérignon, patiently brought to a new elevation and set on a path to eternity. After close to 15 years of slow transformation in the cellars, Dom Pérignon expands its energy and rises to an apex of essential, radiant vitality, in its state of Plénitude. Elevated to new heights, it unfurls across every dimensions – wider, deeper, longer, more intense - and gifted further with an extended longevity

ON THE NOSE
The bouquet is ripe, lively and generous. The warm aromas of hay and brioche mingle with those of bergamot orange and russet stone fruit. The overall effect exudes smoky grey accents.

ON THE PALATE
The vibrant opening strikes the first chord, a prelude to a complexity that is more tactile than plump, and only gives of itself gradually. The distinguished viscosity is understated and simply fits around the contours of the wine. The length is exquisitely bitter and abounds with sap, a mingling of liquorice and toasted malt.

FOOD PAIRING
Coherence is the key characteristic of P2 2000. To reveal it and to make the wine react through pairings, the provocation is the way with a strong beef stock or ravioli of whelks in parsley. It's interesting to draw it out through small touches within rich, complete meals: fried artichokes, sea bass, peach salad and Kombu; grilled potato chips, milk foam and caviar. Piece by piece, a pointillist menu is assembled around the sensations of the Dom Pérignon P2 2000.